Lighting System Details

Lighting and Effects:
The Lighting Console: The lighting is controlled with DMXIS software from ENTTEC by DB Audioware. It performs as a Single Universe DMX Controller.
The DMXIS Software is controlled by an Audioslayer Productions Custom Designed TOUCH-OSC Remote Control System. This system is networked with a Secure Protected LAN connection via an OSC/MIDI Bridge connection with a wireless PC to IPAD configuration. This system provides for complete un-tethered lighting control management from anywhere in the Club or Venue! Currently we are configured for 60 Custom Lighting Scenes arranged in separate Static, Dynamic, and Strobe Scene configurations.
The Backup system is an Elation DMX Operator Pro (Dual controller for 8 intelligent DMX fixtures and 8 traditional DMX dimmer pack controls all combined in one control unit).

The Stage Truss system is comprised of (3) three 10' custom box truss sections that can be combined for lengths of up to 30' for larger venues. Additionally (2) two (H-891) systems, that are made up of 5' sections that can be combined to create longer spans. For additional support, we also have several Tree stands with T and Split-T configurations.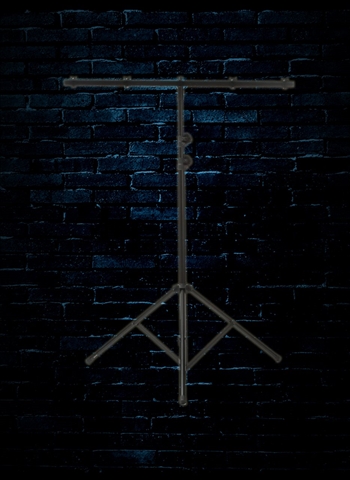 The Truss are mounted with nine (9) P64-LED Pucks or eight (8) Par 56 polished cans that run under DMX DP-415 dimmer pak control via the FOH (DMXIS Pro lighting console).
The second H-891 stage truss system has six (6) Blizzard Fury LED 30W moving head fixtures and four (4) P-64 LED DMX Par cans, two (2) Chauvet 4-Play DMX units, and 2 Chauvet Mini Kinta lights that also run under DMX control via the FOH lighting controller.
Additionally, there are two (2) 360-degree rotating yoke DMX controlled Intelligent DJ Spot Lights, a Scorpion LG-60 DMX Green Laser and an 800W DMX Strobe Light.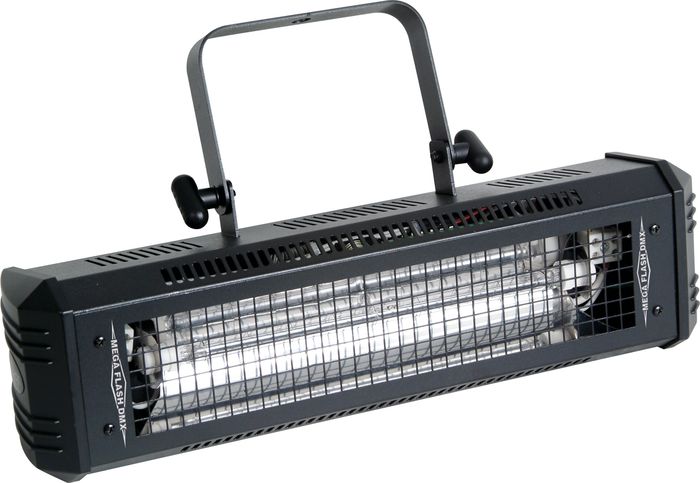 Any of the additional devices can be mounted on either of the two H-891 lighting truss systems and all run under DMX control from FOH. For atmospherics, (3) Two Chauvet Hurricain HAZE2 and/or a Chauvet Hurricain 1050 Fog Machine w/Integrated DMX for remote control is used.
NOTE:
The lighting Truss Systems H-891 consist of multiple 5' triangular truss sections that can be combined for shorter or longer lengths (etc. 5'~20') or (3) three 10' box truss sections. Typically the front H-891 stage truss carries LED PUCs or the polished cans. While the rear H-891 stage truss carries the intelligent lighting and moving head fixtures, although any combination fixtures can also be used. The 10' box truss sections are typically used for longer spans.
Also mounted in the backup lighting console FOH road case is a rack-mount "Numark CDN-25" dual CD deck for FOH controlled music and/or sample playback.